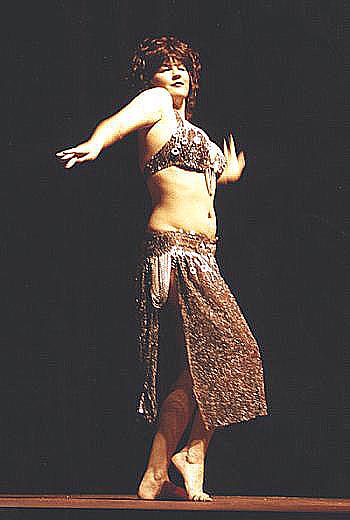 ---
Rishi has been studying and performing Egyptian-style Bellydancing since she was 18. She has been a top performer in the Pacific Northwest for most of her dance career. Bellydancing has taken Rishi to such places as Canada, Hawaii, California, Reno, Las Vegas, Mexico and Europe. Rishi believes Bellydancing is one of the most ancient dance forms in the world and will bring forward your positive female energy. Rishi has been teaching for the last 12 years of her dance career and has a performing group, Rishi's Egypt Bellydance Company, that performs at local clubs, festivals, theatres and private functions. She also coaches solo cabaret performers through private lessons. Rishi believes in every woman's potential and is committed to helping you realize that potential.
Click here to see Rishi's Egypt performance schedule!
Rishi's weekly schedule of classes and class description!
Click here for a gallery of Rishi's Egypt dancers!
Call Rishi at 425-418-4658,
or e-mail dance @ rishisegypt.com













Whatever you can or can't imagine! Contact Smallwood Media!